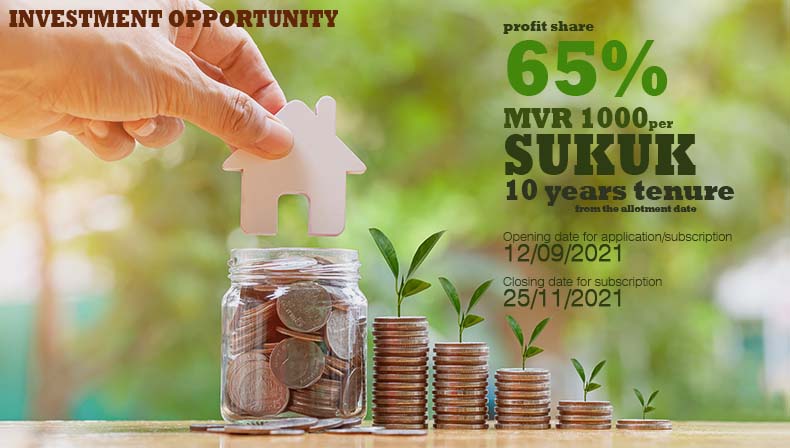 MUDARABAH SUKUK ISSUE NO. 4
HDFC Maldives has published our 4th Mudarabah Sukuk Issue on the 22nd of August, open to the public which offers 200,000 Sukuks with a face value of Maldivian Rufiyaa (MVR) 1,000 per Sukuk, at the total value of MVR 200,000,000 (Two hundred million), with a semi-annual profit share ratio of 65% to the Sukuk holders.
We believe that safe and secure housing is the number one priority for the progressive Maldivian society. As Such, HDFC Amna specializes in providing housing finance facilities as per the established principles of Sharia in accordance with the native faith. Therefore, we wish to offer you a safe and secure investment opportunity to bond with us and share in our mission to make every Maldivian's dream home, a reality.
A summary of the Sukuk offered is as follows