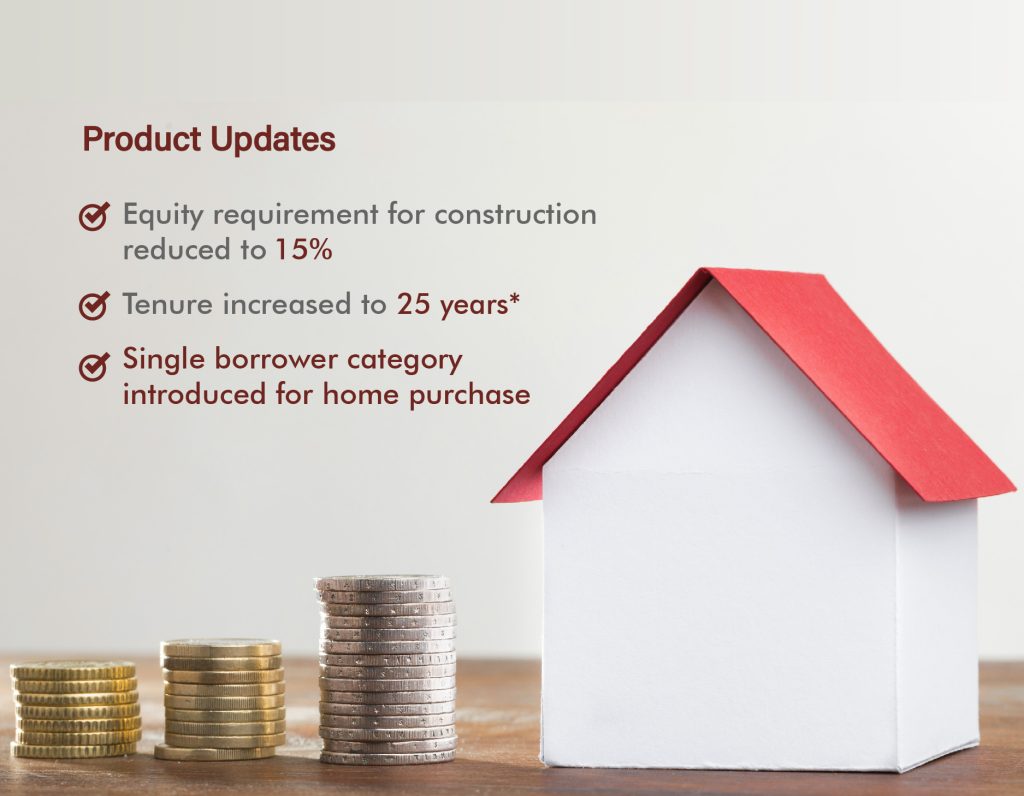 HDFC updates product features of financing facilities for both home construction and home purchase.

Under construction, the equity requirement has been reduced to 15% and tenure has been increased up to 25 years. This is currently the longest tenure period offered in the market.
For home purchase, tenure has also increased to 25 years and the long awaited, single borrower scheme has been introduced. Under the single borrower scheme, no co-applicant or guarantor is required to apply for the facility, as long as the income requirement is met.