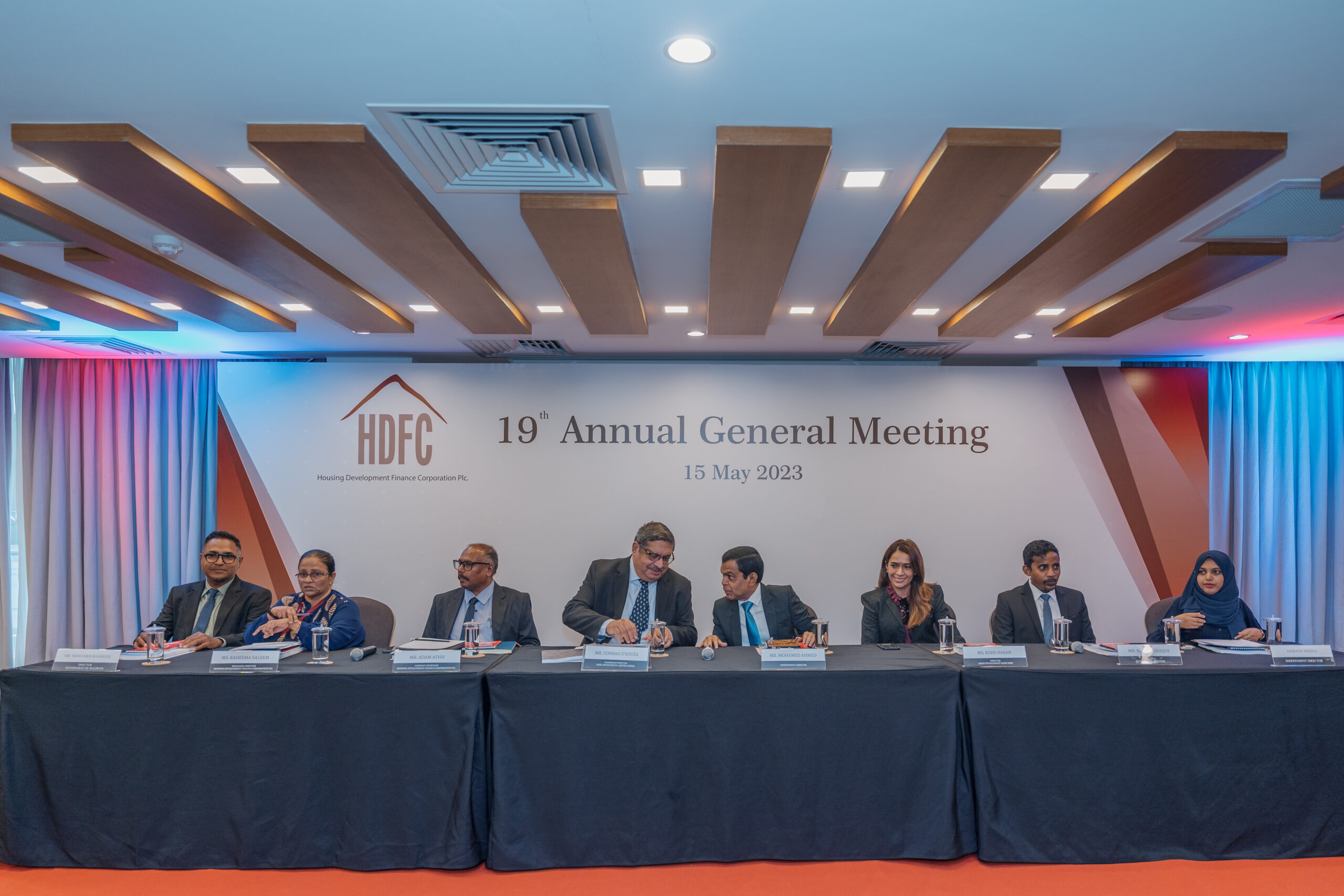 Housing Development Finance Corporation (HDFC), which provides loans for construction and renovation of houses, is all set to launch an Initial Public Offering (IPO).
HDFC made the announcement at its 19th Annual General Meeting held in Meerumaa Hall on Monday.
HDFC chairman Conrad D'Souza said the IP will be launched in the next three months.
"The board of directors has approved the sale of 30% of the company's shares as offer-for-sale to the public in the IPO," he said.
HDFC's current shareholding:
Institutional investors including International Finance Corporation (IFC), Asian Development Bank (ADB) and India's HDFC investments – 51%
Maldivian government – 49%
Conrad said the IPO would only include shares held by the institutional investors.
HDFC's post-IP shareholding:
Government – 49%
Public – 30%
Existing institutional investors – 21%
Pointing out that HDFC could be converted into a successful company based on the experience of those who were institutional shareholders, Conrad said that when the company was first privatised in 2008, it was agreed to give up the shares after five years.
However, with the company's growth, the confidence of foreign investors received a boost, and with institutional investors still holding after the IPO, technical support will continue in the future, he added.
As HDFC prepares to sell shares to the public, Conrad has shared a few details about the same. However, since the board is yet to decide, he shared some suggestions.
IPO to open for subscription in next three months
Shares to be priced at MVR 50-55 per share
Lot size of about 30 shares
HDFC's 2022 financial highlights
Total revenue – MVR 225 million
Housing Portfolio – MVR 1.69 billion
Total profit – MVR 108 million (6% higher than the MVR 102 million profit in 2021)
Dividend of MVR 27 (In 2021, it was MVR 25)