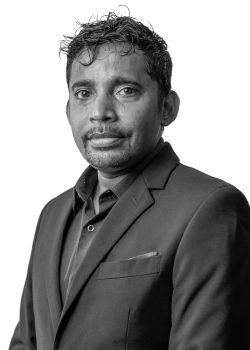 Mr. Sodique was appointed as the director by the Government of Maldives on 1st July 2021
Qualification & Experience
Mr. Sodique holds a Master's Degree in Business Administration from University Adelaide, Australia. He has also obtained his Bachelor's Degree in Business Administration from the University of Brunei Darussalam.
Mr. Sodique has over 15 years of experience in management consulting, socioeconomic research and strategy advisory services. He is the Chief Executive Officer (CEO) of FJS Consulting Pvt. Ltd. Maldives and is a visiting lecturer of Corporate Strategy at the Maldives National University. He has previously served as a Board Director at the Maldives Pension Administration Office and chaired its investment committee. He also served as the Secretary General of Maldives National Commission for UNSECO. He began his professional career in the Maldives Monetary Authority and since then has worked in senior positions of number of public and private sector organisation and has executed several research and consulting projects for prominent local and international clients including government ministries and multilateral organisations.
Other Appointments
Chief Executive Officer, FJS Consulting Pvt. Ltd.
Board Committees
- Nomination & Remuneration Committee (Chairperson)
- Audit Committee (Member)
- IPO Committee (Member)
- Credit & Risk Management Committee (Member)
He does not hold any shares in any company in the Maldives that has or will be perceived as a conflict of interest with HDFC Plc.